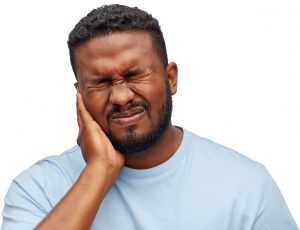 Are you really more likely to have a dental emergency on the weekend, when most dentist offices are closed? It sure seems that way. At OnCall Dental in Fresno we don't have any statistics to support that one way or the other, but we definitely have some ideas about it.
It could be that you're more likely to have a dental emergency on the weekend, for the simple reason that we're more active on those two glorious days between work weeks. The kids are in soccer leagues, and so are some of the adults. We try to get to the gym, or out on our bicycles for a quick twenty miles. And is there a better time for a pickup basketball game?
We get out to the movies more on weekends, too. That might not seem like a recipe for a dental emergency, but try telling that to someone with a popcorn shell hopelessly wedged between their teeth.
And then there are the toothaches. A weekend may only be two days long, but when your tooth is throbbing it can seem like two centuries.
There is no substitute for professional dental care. But there are some home remedies you can try that might bring you some short-term relief. For pain from a toothache, over-the-counter pain relievers like ibuprofen can take the edge off.
There are anesthetic gels you can find at any drugstore, too. These also work, but they must be used with care, because they can irritate your gums. Follow all label instructions carefully.
For those who prefer natural treatments, placing cloves in the side of your cheek is said to work wonders. Use a whole clove, and put it right next to an aching tooth. Clove oil can naturally settle down inflamed nerves.
Of course, there is always a good-old-fashioned ice pack. Wrap ice in a towel  and put it on the side of your face. It's also a good idea to rinse your mouth out with warm salt water. Just be sure to spit, not swallow.
But seeing a dentist is the best course of action. On weekends, and after-hours during the week, your best bet is OnCall Dental in Fresno. We're here 24/7 and specialize in emergency dentistry, including toothache relief. Walk-ins are always welcome.