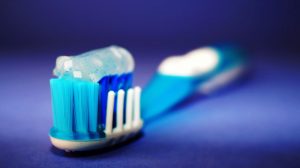 Missing teeth? Wondering if dental implants are right for you? Patients who used to wear dentures usually find dental implants more comfortable. The implant looks realistic and can last a lifetime. Here are a few tips on caring for your dental implants:
Treat your dental implants like your other teeth.
Brush and floss regularly.
Make regular dental checkups at On Call Dental – Fresno.
Don't chew ice or hard candy.
Avoid teeth-staining beverages and tobacco.
Don't smoke! Smoking can cause complications with your dental implants. During your checkup, your dentist will clean around your teeth, gums and in between the metal post of your implant or crown. We'll show you the proper way to brush. Brushes designed to fit in between teeth work especially well with dental implants.
Questions about cosmetic dentistry or the dental implant procedure? In addition to emergency dental care, we offer a range of general and cosmetic dentistry services. Call our knowledgeable staff at OnCall Dental – Fresno today. We'll beautify your smile and keep it healthy for life. We look forward to hearing from you!
Contact OnCall Dental – Fresno: 599-477-4553