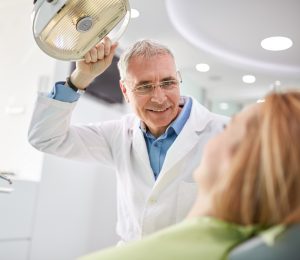 Whether they know it or not, someone whose tooth is knocked out is in a race against time. If they receive proper treatment within an hour, like what we can provide at OnCall Dental in Fresno, there is a good chance the tooth can be saved.
More than five million people have one or more teeth knocked out every single year. In dental emergency terms, it's about as serious as it gets. It can be frightening, too, but if it happens it's important to try to  remain calm and take proper action.
Prompt Treatment!
When a tooth is knocked out, all its blood vessels and connecting tissue are damaged beyond repair. That's the bad news. The good news is that with prompt treatment the tooth can be successfully replanted, and the bone will reattach to the root. The tooth will eventually need a root canal, since the nerves can't be repaired.
But that's getting ahead of things. To reiterate: if it happens, get treatment as soon as possible. Recover the knocked out tooth, but be sure to hanlde it very carefully. Do not touch the root. It's okay to rinse it off if there is dirt on it, but do not wipe it off: not with a shirt, a clean tissue, a soft cloth, or anything else. You might further damage it.
Keep it moist. Ideally you can place it in milk, but you may not have any handy. It's okay to just place it between your cheek and gum.
At OnCall Dental in Fresno and Hanford we have treated many knocked out teeth, and other dental emergencies. We can also do root canals. In an emergency no appointment is needed. Walk-ins are always welcome!
Contact OnCall Dental
Location (Tap to open in Google Maps):