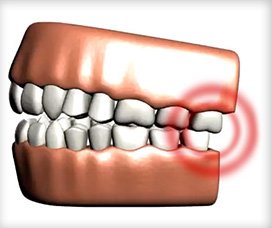 At first, it seemed like an ordinary toothache. But the pain got worse, so you drove to OnCall Dental in Fresno. That's when the dentist said you'll need a root canal.
Root canals are necessary when there is no other way to save a tooth. They treat the inflamed or infected tooth root. The words "root canal" have the power to strike fear into the most courageous heart, but today they are a fairly straightforward procedure, and with sedation, most patients experience little discomfort.
In a root canal, a dentist or an endodontist removes damaged pulp from the infected tooth's interior. The resulting hole is filled. As a final touch, the tooth is sealed with a crown, which protects it and gives it a natural appearance.
Patients who undergo a root canal are, of course, given proper anesthesia. The infected area is totally numbed, so there is no pain. Even then, some people have a lot of anxiety about what they're about to undergo. In such cases, sedation can get them through it.
At OnCall Dental in Fresno we are here to help. In addition to root canals, we provide toothache relief and other emergency dental care. Walks-ins are always welcome. Next time you need urgent dental are, think of us.