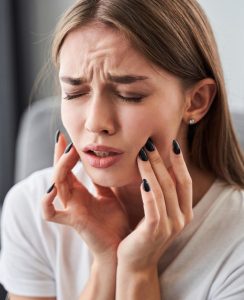 A toothache is an SOS from your brain that something is wrong. If you or someone in your home has a toothache there is no need to suffer. Remember the team at OnCall Dental in Fresno. We are here to help!
Severe toothache pain is unbearable, and may also be a sign of something seriously wrong. In a worst case scenario the tooth may need to be extracted. If you have tried everything from pain relievers to ice packs but nothing helps, it's time for a professional opinion.
Signs
Even intense tooth pain can subside on its own, but you should never take anything for granted. Waiting too long may make things worse. The following are signs that you may need an extraction.
Intense and persistent pain. If your pain isn't responding to basic home remedies like ice or pain relievers.
Severe tooth damage. Pain that results from a damaged tooth may require extraction.
Painful swelling. If there is swelling along the jaw it may be a sign of infection. This should be treated promptly to prevent spreading. An infected tooth may require extraction.
Any of these symptoms are serious enough for immediate professional attention.  At OnCall Dental in Fresno and Hanford we perform tooth extractions, and other dental emergencies. In an emergency no appointment is needed. Walk-ins are always welcome!
Contact OnCall Dental (Tap to open in Google Maps):