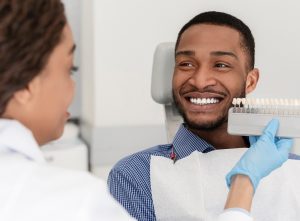 Emergency dental conditions are serious and should be seen by a dental professional as soon as possible. There are certain symptoms that tell tell you your condition can't wait until tomorrow. In cases like that, remember us at OnCall Dental in Fresno.
The indications of a genuine dental emergency include:
Extreme pain. Pain always gets your attention. Extreme tooth pain may indicate an infection. When it gets into the pulp of a tooth there may be a lot of pain, along with swelling. Worse yet, there is the potential it could spread through the rest of your body. See us ASAP.
Cracked or broken tooth. A tooth that is cracked all the way through will probably need to be extracted. A smaller crack can be fixed with a filling. We will need to examine you to determine just how bad  it is.
Knocked out tooth. This is one of the most serious dental emergencies there is, and time is of the essence. If it can be treated within an hour there's a good chance the tooth can be saved.
Bleeding. It may not seem all that serious if there is blood on your dental floss or in saliva. On floss, it could be a sign of gum disease. In saliva, it may be advanced gum disease, or even a sign of cancer. See us right away.
If you have the slightest doubt whether your condition is an emergency, call us. OnCall Dental in Fresno and Hanford specializes in  emergency dentistry. Remember, walk-ins are always welcome!
Contact OnCall Dental (Tap to open in Google Maps):