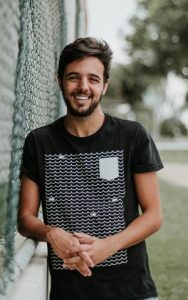 An emergency dental procedure isn't something you can plan for. One minute you're shooting baskets with your friends, and the next you've taken an elbow to the jaw and are standing there with a bloody tooth in your hand. When  that happens, make a beeline to OnCall Dental in Fresno.
Dental emergencies are our specialty. In the case of a knocked out tooth, time is of the essence. If you get here within about an hour, there is a very good chance that the tooth can be successfully re-inserted into your jaw. If it can't be saved, you may want to think about a dental implant – but we're getting ahead of things.
In a dental emergency one of the first things we think about is pain management. We provide several sedation dentistry options. One of them, oral conscious sedation, is not really good in an emergency situation, since it involves taking a sedative and waiting for it to take effect.
We use a local anesthetic to numb the affected area. Beyond that, nitrous oxide is an excellent choice. It's been used in dentistry for more than a century and is known to be highly effective. You know it by its common name, laughing gas.
As it's used in dentistry, nitrous oxide is really a mix of nitrous and oxygen. You breathe it in through a mask over your face. It works very quickly to put you in a very relaxed state. You may not laugh, especially if you're worried about your emergency. But your anxiety will drop off considerably.
It works quickly, and wears off quickly too. Most patients have no side effects from nitrous oxide, although they do occur in rare cases. The most common include a headache, nausea, and/or fatigue.
If you've had a dental emergency, the team at OnCall Dental in Fresno wants to address it immediately and restore your teeth. And with sedation dentistry we can minimize, even eliminate, your discomfort. We specialize in emergency dentistry, and walk-ins are always welcome.