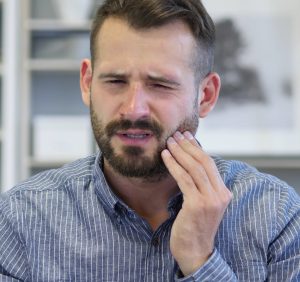 A tooth abscess is a severe, painful infection. It's hard to predict what will happen with an abscessed tooth in the short term, so you should consider it a dental emergency and head on over to OnCall Dental in Fresno.
Abscessed teeth can be dangerous, and they will not get better without treatment. Left untreated, in fact, the infection will probably spread through the jaw and neck. It can even get into the brain, and be fatal.
Take No Chances
That's why you should never take a toothache for granted, even if it doesn't seem that bad. Don't get us wrong: having a toothache does not mean you have an abscessed tooth. Most toothaches, in  fact, are caused by cavities.
But never take it for granted. The main symptoms of a tooth abscess include:
A throbbing toothache
Pain that radiates through the jaw, neck, or ear
Fever
Swelling in the face
Pain when chewing
Sensitivity to hot and cold
To repeat: abscessed teeth are hard to predict. Do not take any chances! Assume it's an emergency, and remember OnCall Dental in Fresno and Hanford. We treat abscessed teeth and specialize in emergency dentistry. Remember, walk-ins are always welcome!
Contact OnCall Dental (Tap to open in Google Maps):